Blockchain Engineer - Dragonfly Portfolio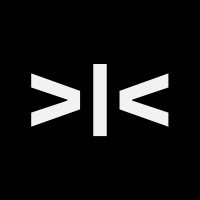 Dragonfly
Software Engineering
New York, NY, USA
Posted on Monday, November 20, 2023
At Dragonfly, we believe crypto/web3 is reinventing finance, social structures, and the internet at large. All of this will indelibly impact the human experience and the global economy. The teams in our 150+ company portfolio are solving extraordinarily diverse problems to this end, and they all require world-class talent.
Our team partners with engineers across the entire stack, from crypto (blockchain, protocol, smart contracts) through backend, frontend, full-stack, mobile, infra, etc., and across various disciplines. This role would be specific to helping find blockchain and protocol engineers for our portfolio.
Please be advised that this job opening is for our portfolio companies. This is not a listing for an internal role at Dragonfly. We're proud to have placed people just starting their careers through seasoned industry leaders.
Portfolio: You can find our featured portfolio here: https://jobs.dragonfly.xyz/jobs
How does this process work?
Please apply to the job posting, and Dragonfly's talent team will seek to hand-match you with companies in our portfolio based on your background, skill set, interests, and career goals.
If you and the team agree you'd like to speak, we'll facilitate a warm intro directly.
We'd love to speak with you if you have:
Experience building and managing a protocol with significant TVL
Deep knowledge of the cryptocurrency ecosystem (BTC, ETH, etc.) and underlying technologies (blockchain, PoW, PoS, etc.)

Experience with writing or auditing smart contracts or bug bounties

Interest and understanding of L1/L2 blockchain technology and ZK-Rollups